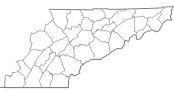 We look forward to speaking with you! Please feel free to contact any of the below listed people to learn more about the ETCFC.





ETCFC Main Info
• Mailing & physical address:
311 Conference Center Bldg., Knoxville, TN 37996-4134
• Fax: 865.974.1838


Executive Director: Jonathan G. Overly
Phone: 865.974.3625
Email:

[email protected]


Get to know Jonathan: Jonathan is a life-long East Tennessean who has two engineering degrees from UTK and is an Eagle Scout. He sees his job as endlessly rewarding: "How often do you get to work on something that helps your community and country at the same time? This job is a blast!"


Education & Outreach Coordinator: Patricia Weaver
Phone: 865.974.1880
Email:

[email protected]


Get to know Patricia: An AmeriCorps member who is working with the ETCFC for the '08-'09 year, Patricia hails from Jackson, TN and got her degree from Maryville College in Blount County (a BA in Psychology). She's happy to be spending some time serving the East TN community through the ETCFC and heading up our education front, which means getting to meet lots of East Tennessee students!


Communications & Marketing Coordinator: Jennifer Lubke
Phone: 865.974.1880
Email:

[email protected]


Get to know Jennifer: Jennifer is an AmeriCorps member as well and is working with us for the year. She is from Bemidji, MN and graduated from Univesity of Wisconsin-Madison (BA in Political Science & Environmental Studies). She'll be assisting on a number of fronts including helping with our educational initiatives, especially the School-to-School Clean Fuels and Clean Fuels School initiatives that are getting started just this year.


Welcome Patricia and Jennifer!

Directions and Maps: Visit our "Directions" page for direction-specific guidance and several maps of downtown Knoxville and our interstates.





Some photos from a shoot done in Summer '07 for an Institute for a Secure and Sustainable Environment (ISSE) publication. (Thanks David Luttrell!)

Jonathan and his truck, the Biodiesel Brigadier, in front of Ayers Hall, an original building that is part of the University of Tennessee campus. The ETCFC is housed at UTK within the ISSE.
Our inexpensive version of a Segway -- the Zappy -- and the Brigadier.